Home > Our Products > Toilet Partition/Toilet Booth > Toilet Partition/Toilet Booth
Toilet Partition/Toilet Booth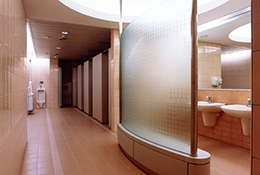 Shin-Etsu Finetech's Toilet Partition/Toilet Booths are available in a wide range of designs and functions that can be combined and selected based on customers' needs.
Major specifications
Toilet Partition/Toilet Booth
We have numerous panels and edges available to enable choosing from a multiple variety of combinations. With the new Safety Series products that offer extra care on safety, we satisfy all types of purposes and buildings.
Characteristics of Toilet Partition/Toilet Booth
Select Series
Melamine panels
Polyester panels
Nonflammable panels
Plywood overlay
PV sheet
Core Series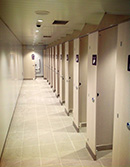 Solid panels (melamine-faced solid panels: 13-t thick)
School (high-pressure laminate + MDF board: 20-t thick)
Safety Series
---
---