Home > Our Products
Our Products
Introducing Shin-Etsu Finetech's products.
Life Materials Division
Unit Division
Heat-Resistant Plastic
Containers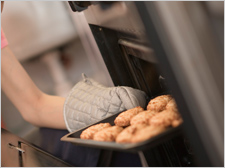 Introducing products using oven-safe, highly heat-resistant plastic.
Introducing forest conservation materials to prevent pine wilt.
Toilet Partition/
Toilet Booth
We offer our industry-leading developments of toilet booths, and other quality products to improve the feel of a place.
---

---